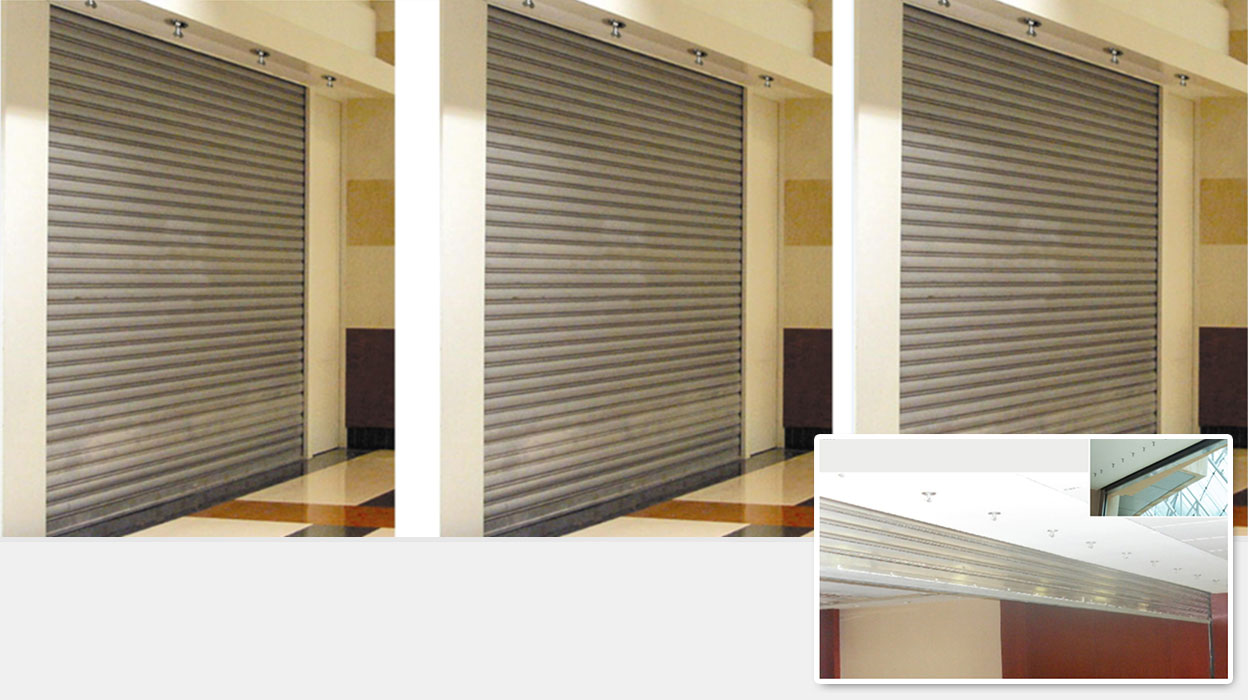 Water mist Special fireproof & Smoke-proof rolling Shutters
Product Brand: TOMSON
Product name: TOMSON Water mist Special fireproof & Smoke-proof Rolling Shutters
Product features: Fire-proof; Insulation; Smoke-proof
Project Cases: METRO supermarket
Standard: China GB14102-2005
Fire-resistant: ≥3.0h
Product Material: Side rails and end plates are available in galvanized steel and stainless steel.
The end panel has two forms: double curtain split type and double curtain combined type.
Product Highlights:
TOMSON Water mist special fireproof and smoke-proof rolling shutter products use a tangential vortex nozzle to atomize water to droplets of about 0.1mm and spray it on the rolling curtain surface to perform forced cooling on the rolling curtain surface. Compared with the addition of independent closed automatic water spraying systems on both sides of the high-quality fire-resistant roller shutter, the water consumption can be saved.
Use range:
TOMSON water mist special fireproof smoke-proof rolling shutters are suitable for industrial and civil use with the temperature rise of the back surface of the rolling shutter as the judgment condition (average temperature rise≦140 ℃, maximum temperature rise≦180 ℃), fire resistance limit ≧3. In the building, there is no automatic spraying area separation.
Type and performance index
Adopt each layer of fire hydrant system for water supply, the best water supply pressure is 0.30Mpa, arranged on the side of the roller blind, the water distribution intensity is ≥0.20m3/h.m2.
The distance between nozzles is 300mm~400mm, and the distance between nozzles and curtain surface is 600mm~700mm.
The pressure test of the TOMSON water mist special fire and smoke-proof rolling curtain water mist system should be able to withstand 1.5 times the rated working pressure, the test time is 5 minutes, and there should be no leakage and deformation.
The water supply pipe of the TOMSON Water Mist Special Fireproof and smoke-proof rolling shutters' Water Mist System should be galvanized steel pipe or stainless-steel pipe with a diameter of not less than φ15mm inside and outside, usually installed close to the box cover or ceiling.