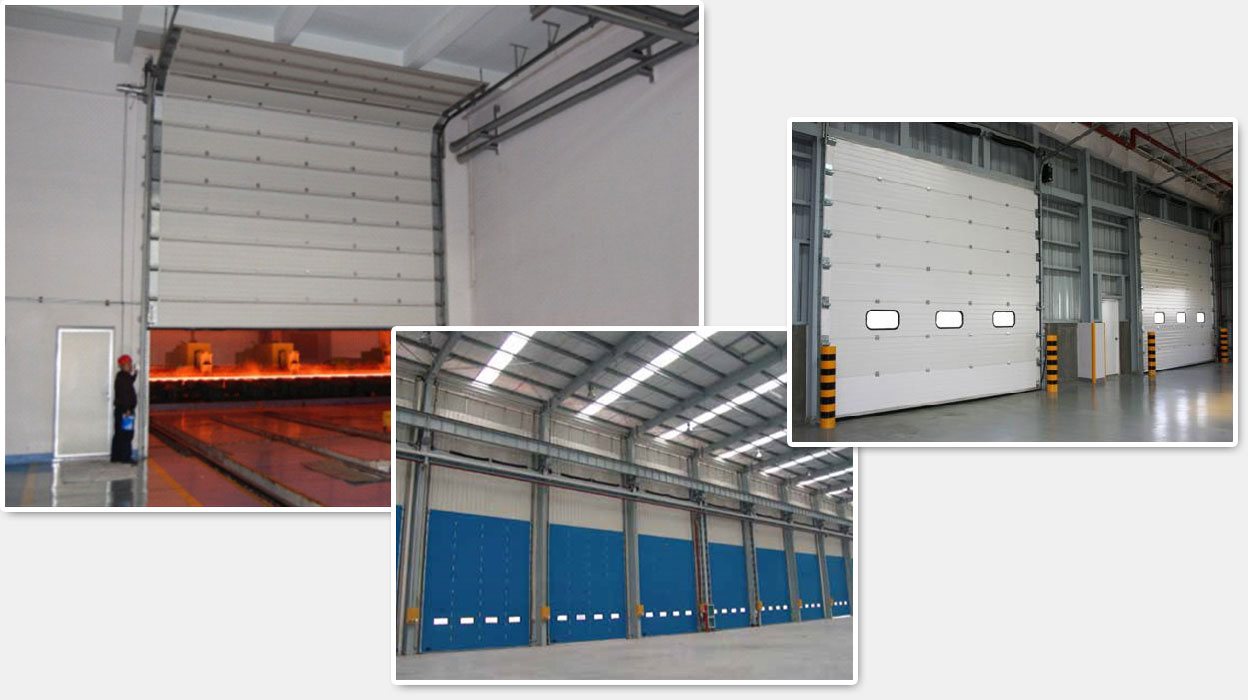 Sliding Doors
Product Brand: TOMSON
Product name: TOMSON Industrial Sliding Doors
Product Features:Wind resistance, Safety, Seal, Insulation
Project Cases: SANDVIK GROUP
Use in: TOMSON steel sliding doors can be widely used in openings in large aircraft hangars, factories, warehouses, garages, etc.
Product Classification:
TOMSON industrial sliding doors are classified by installation form: Standard sliding doors; High-lift sliding doors; Vertical sliding doors; Low lift sliding doors.
TOMSON industrial sliding doors are classified by operation mode: Manually balanced sliding doors; Electric DCD type sliding doors; Electric VCD type sliding doors.
Product Highlights:
TOMSON industrial sliding door's manual sliding door does not need to worry about power failure and electrical system failure and can be upgraded to electric sliding door.
Easy to operate. The manual sliding door can be opened and closed easily even by a lady, and there is no need to worry about the accumulation of dust on the lower rail.
Energy saving and environmental protection, and low operating cost. If the sliding door of the entrance is manually operated, it does not consume electricity even if it is opened and closed dozens of times a day; the opening and closing speed is faster than the electric type, which effectively reduces the cost of air conditioning in the factory. The electric opening and closing force is small, the motor provides the initial power, and the subsequent power is balanced by the torsion spring.
Standardized design, easy maintenance.
Low noise.
Good balance and stability. Torsion springs are individually designed one to one according to the size of the door; quality control throughout the process.
The material is reliable. The door panel is Baosteel's high-quality color-coated panel; the material of the torsion spring is Baosteel high-speed wire.
Fanlight are optional for TOMSON industrial sliding door.
TOMSON industrial sliding door with obstacle detection device. When the light of the photoelectric switch 150mm from the ground is blocked by obstacles, it can automatically stop the large sliding door that is closing.