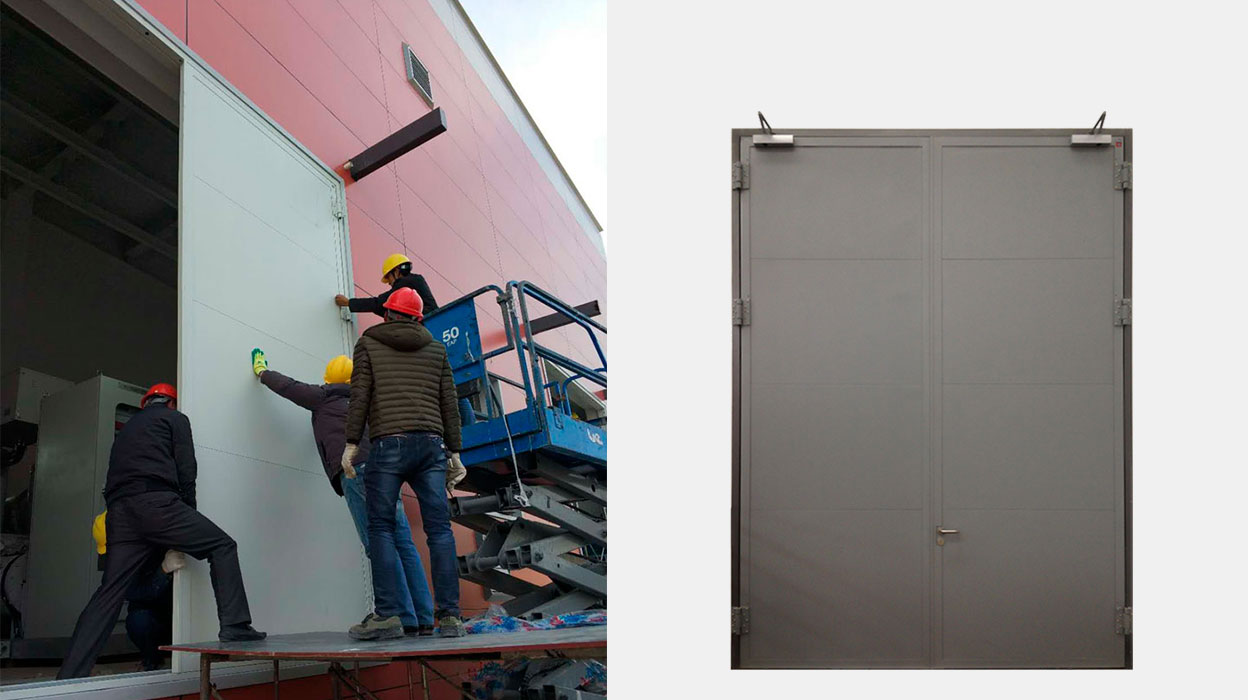 Oversized steel Fire Doors
Product Brand:TOMSON
Product name:TOMSON Oversize steel Fire Doors
Maximum size: 4600*5000 (Available with wood veneer)
Product Features:Protection、Fireproof、Thermal insulation
Project Cases:Samsung,SIEMENS,SAIC MOTOR
Product Description:
TOMSON oversized steel fire doors is in order to meet the location needs of large equipment, computer rooms, passages, etc. Increase the size of the original standard fire door, and apply for special inspection to obtain national recognition, and obtain China Compulsory Certification. The maximum size can reach 4600*5000.
TOMSON oversized steel fire doors, the door leaf can be spliced into different sizes to resist wind pressure of different strengths.
TOMSON oversized steel fire doors, fire-rated of the products are classified: A1.50(Class A), A1.00(Class B).
TOMSON oversized steel fire doors, galvanized reinforced square tube made by special process around the door body can effectively increase the wind pressure resistance of the door.
TOMSON oversized steel fire doors, accurately measure the bearing capacity of the hinge according to the weight of the door. Each hinge can carry 500KG.
Use range:
Used in the industrial and civil construction with large power distribution, equipment room and important evacuation passages.
Details:
Linkage bolt: Professional door hardware customized for heavy doors,greatly enhances the stability of the door leaf.
Load-bearing hinge: special design, the strong load-bearing capacity can reach 500KG, which fully meets the design requirements of the oversized doors for load-bearing and anti-torsion.