A drop of water can never disappear unless it melts into the sea;
A grain of sand can gather strength only if it is thrown into the earth;
A person can realize value only by relying on the collective.
Why join us in TOMSON Doors? There are many reasons to be a member of TOMSON! You will be a member of a fast-growing global company. Not only that you have the opportunity to develop your career in Shanghai TOMSON Door, but you will also have the opportunity to develop your career in our partner Hong Kong Bangxing Group.
What we provide you and what we want our employees to do:
We know that our success lies in providing an environment for employees to grow rapidly. We believe that if we want our employees to keep working vitality and commitment, we must provide an appropriate working environment for our employees.
We hope that our employees will treat their work positively, vitality and passionately, have a clear working purpose, and be proud of their contribution to the organization. This means that we must provide an encouraging and efficient organization that provides opportunities for personal professional growth. As you have excellent personal ability and performance, you can succeed.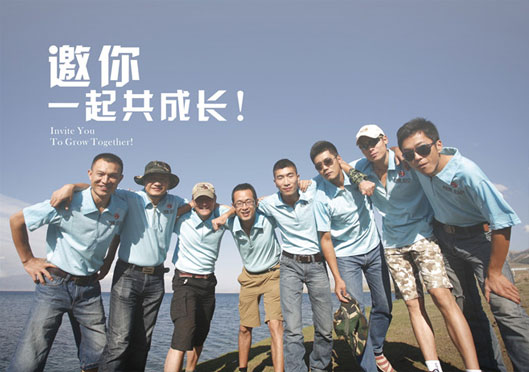 Title: Design Engineer (Shanghai)
Work place: Shanghai
Main Responsibilities:
Responsible for the development and testing of new products.
Responsible for process improvement and related technical work of standard products.
Requirement:
Integrity, diligence, and the ability to communicate well with others.
Graduated from mechanical or material related majors, college degree or above.
Relevant knowledge and 2 years of experience in steel doors and windows or Graduates.
Proficiency in Auto CAD or Pro/E drawing software.
Good English skills are preferred.
Title: Installation Engineer(Shanghai)
Work place: Jiangsu, Zhejiang and Shanghai
Main Responsibilities:
Responsible for coordinating related work on the installation site and completing installation tasks in accordance with customer requirements.
Responsible for the coordination of the company's product complaints.
And other related work
Requirement:
College degree or above, major in construction or mechanical engineering.
Have more than two years of construction site work experience.
Have a driving license.
Between 22 and 35 years old.
Have good communication skills and teamwork spirit.
Title: Key Account Department Project Manager (Shanghai)
Work place: all over the country
Main Responsibilities:
Assist Sales manager to implement the sales plan and achieve the sales target.
Track and maintain stable partnerships with major customers.
Coordinate technical communication and business negotiation and provide corresponding guidance.
Collect and analyze information and suggestions to understand the precise needs of major customers.
Collect and analyze technical and commercial market feedback to improve sales, production, service, price strategies, etc.
Requirement:
Bachelor degree or above.
At least 3 years of sales experience in the building materials industry.
Have good oral and written English skills.
Have strong work enthusiasm and can withstand certain work pressure.
Have teamwork spirit and good interpersonal communication skills.
Able to adapt to business trips.
Candidates please send your resume and related materials in both Chinese and English to E-mail: hr@tangchenmen.com
Please be sure to submit both Chinese and English resumes and one-inch headless photos.
Please be sure to indicate the Chinese and English name of the position in the title bar.
Please be sure to send your resume in body format.
Those who do not meet the conditions shall not submit their resumes.
All application materials will not be returned.
No visit without an appointment.