Sustainability is part of our daily work
TOMSON is a division of Hong Kong Bangxing Group in China, so we need to integrate sustainable development measures into the entire group's value chain.
From procurement to recycling, everything we do is for the purpose of sustainable development. This is not only good for the environment, but also good for the company itself.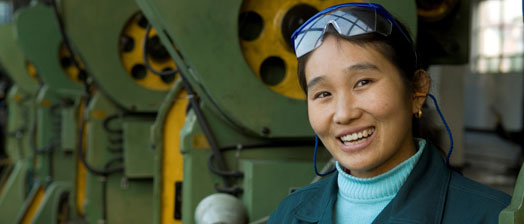 TOMSON Sustainable Development Committee
TOMSON Sustainability Council launched a three-year plan in 2007 to integrate quality and environmental management operating procedures, and manage measurable results. Since then, we have been actively committed to sustainable development. An important goal of this plan is to establish a structure that allows us to continuously improve our sustainability performance in our daily operations.
Sustainable Development Goals
After the expiration of this three-year plan, TOMSON Group released the 2010 Sustainability Report. The report shows that we have improved in all major KPI, including the elimination of hazardous chemicals and processes. The successful implementation of this plan made the committee decide to extend the plan again to 2015, and set clear goals in terms of water consumption, energy saving, greenhouse gas emissions, chemical treatment, and employee safety and health.